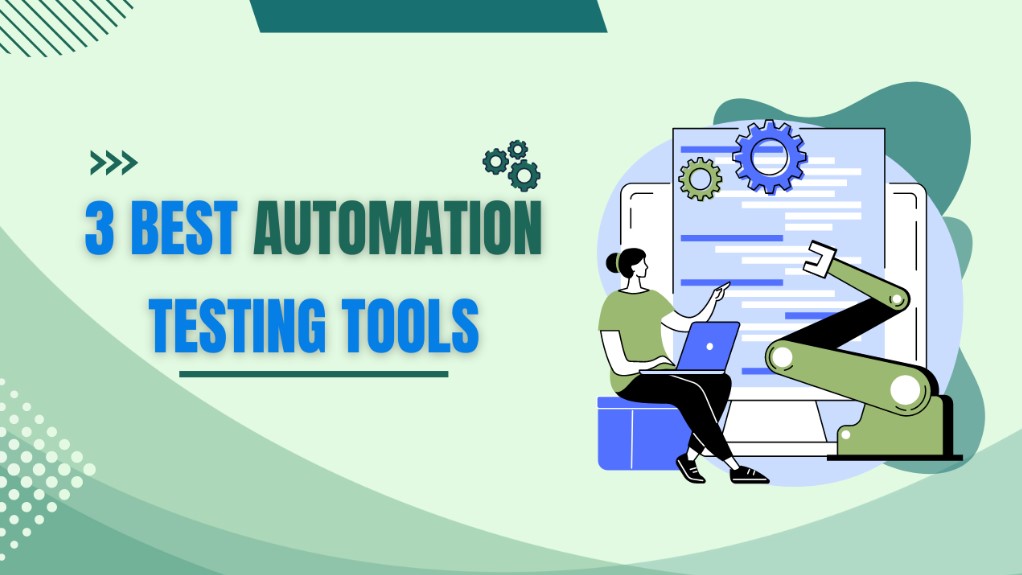 What are automation testing tools?
Automation testing tools are used for testing techniques that utilize specific automated software for testing. Using these tools, software developers get the chance to execute test case scenarios, letting them understand how exactly the application is going to perform in the market.
Automation testing tools are becoming increasingly popular, with organizations preferring them over manual testing tools to avoid human errors and risks and increase accuracy. Automation testing and the tools employed to achieve this ultimate aim to reduce the dependence of companies on manual tools to boost productivity as a goal.                                                                                                     
Applications of automation testing tools
Automation testing tools have a broad and versatile range of applications, making them invaluable for any software development company.
Allows the procedure of integration tests, where software developers can check the functionality of app modules.

Enhanced troubleshooting, increasing the credibility of the test case and hence, the final application.

A/B testing allows companies to select particular features/elements according to user popularity. This allows for better analysis of the different features, increasing customer engagement with the app.
Comparison between automation testing tools and manual testing tools
| | | |
| --- | --- | --- |
| Basis | Manual Testing Tools | Automated Testing Tools |
| Meaning | It is the process where software developers manually execute tests individually. It is usually done to identify bugs and other issues before launching an application. | It is the process in which test cases are conducted using automated tools and testing efforts without manual interpretation. |
| Efficiency | It is a very time-consuming and sometimes inefficient process. | These tools are specifically built to save time and enhance efficiency. |
| Coverage | It is sometimes impossible to ensure all aspects of the test are covered, leading to uncertainty about the app's features. | Automation ensures a wider coverage, leading to better testing. |
It is extremely evident that automation testing tools are the more efficient and smart option out of the two. This is to say that automation tools are not meant to eradicate manual testing completely but only to offer a more enhanced and productive alternative for companies that could be benefitted from them.
Top 3 automation testing tools
Automation testing tools have boomed in the software market due to their recent success. It is important to identify which tools suit your needs the best. Here are the three best automation tools of 2022 so far –
#1 Katalon Studio
Katalon Studio offers a low-code, extremely scalable automation testing tool, specifically for the web, desktop, and phone applications. It has an immense number of users and has credibility among software businesses.
Katalon Studio allows its users to build tests with the bare minimum coding, offering the tests in a scriptless feature. Katalon Studio also has an automatic self-healing system, ensuring no bugs are present in the actual launch of the application.
#2 Appium
Appium is an open-source automation testing tool that is completely free to use for users. It is available solely for mobile applications and allows its users to write automated test cases such as User Interface tests for both Android and iOS.
Appium is extremely popular because of its feature of accessible test building, ability to integrate with other testing frameworks, and is supported by multiple programming languages.
#3 TestGrid.io
TestGrid provides users with a no-code and low-code test case building kit and management, with enhanced features, giving them the best possible testing for applications. TestGrid provides testing for both browser and mobile devices via the cloud for better scalability and boasts remote access for better automation testing.
TestGrid offers simple keywords in its automated test cases, making it extremely user-friendly and easier to catch and analyze bugs and issues. It also offers elevated security for better credibility and loyalty of users.
Conclusion
With the advent of technology and urbanization, there is no doubt that automation is the future and even the present of today's industry. Every company or organization will soon rely on it, and automation testing tools are no less necessary.
It is extremely important to understand the advantages of automation testing, particularly for your needs, to choose the best possible tool for yourself.